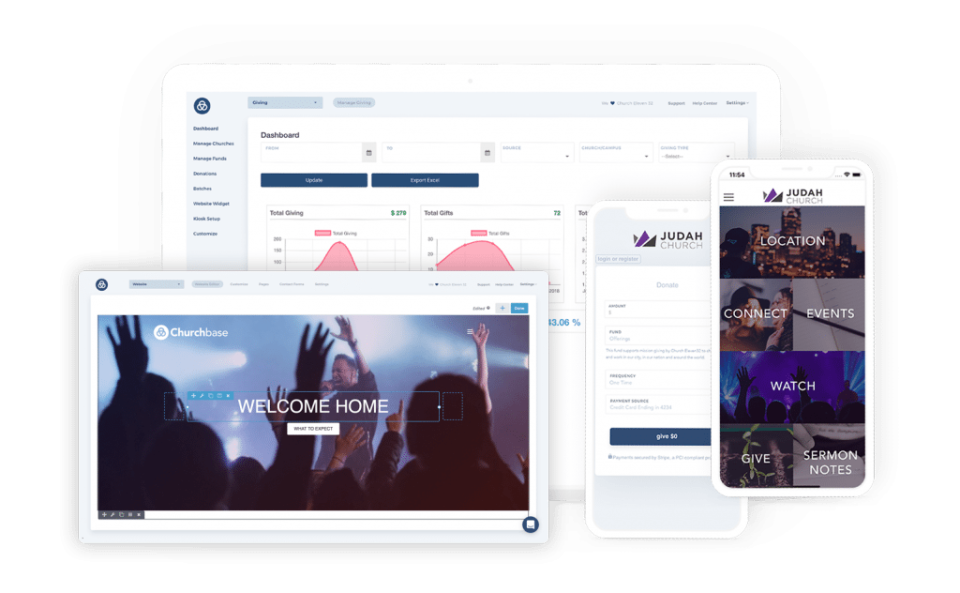 ISM Acquires Church Base
We are excited to announce a strategic change in ownership of Church Base, your 4-in-1 church app platform! 
At International Scripture Ministries, our mission is simple: to make sure everyone has the chance to hear the gospel in their own language. As we have taken stock of how our world has changed in 2020, mainly due to COVID-19, we believe one of the best ways we can help the global church right now, is by providing them with top-notch abilities to take their content online. 
It is with this in mind, that we're pleased to announce that ISM has acquired Church Base. Church Base is a company that lives by the statement 'people over profits'.  Church Base is an all-in-one church management system including a church app, website, giving suite, and ChMS all for $0 a month. As so much of church around the world has moved to online platforms this year, we believe that acquiring Church Base will help us continue to fulfill the Great Commission. 
Church Base Connection is a revolutionary new way of creating an app and website for your church. Both share the same source code and allow you to edit one, and push to both. Both the App and the Website are custom branded for your church and come with hundreds of features.
Together, ISM and Church Base will equip pastors in rural villages and hard to reach countries with cutting-edge tools to disciple their congregations all within the Church Base platform!
'til all have heard,